Archive for the 'Coupons' Category
One great way to do a bunch in the summer and for cheap is to invest in the Entertainment Coupon books.  I also recommend getting one for the cities that you plan to travel to as well!  Right now you can get any 2 Entertainment Books for only $20!  $10 each plus FREE shipping!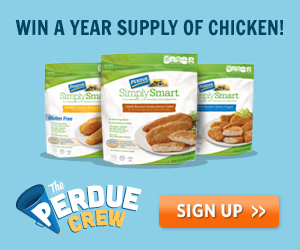 My kiddos really love the new Perdue Simply Smart products.  I love that they don't contain all the junk!  I just signed up for The Perdue Crew for special offers and I know y'all will love it too!
The Perdue Crew is a community of individuals that are interested in receiving and sharing recipes, cooking tips and deals. The community and content is curated by Perdue Chicken and they also sponsor monthly contests for the Perdue Crew members that allows the participants to earn prizes and special offers in addition to receiving interesting content and participating in fun campaigns. The program also encourages user generated content through submission of pictures, recipes and tips.
Heading out for lunch this week?  You can currently print a coupon good for $1 off any sandwich or salad from Quiznos!  Coupon is available for a limited time only.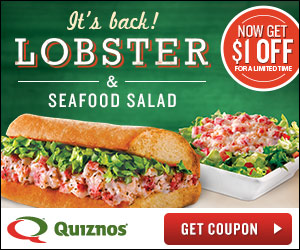 Wish I had seen this coupon earlier!  I just came back from the store, but I'm sure we will get more eggs before it expires.  Head on over to print a coupon good for $.55 of 2 dozen eggs.  Brand doesn't matter!  WOO HOO for savings!
Here's a good one to get either for your own pets or for the local shelter!  It's a freebie with overage!
Head on over to print a coupon good for $1 off any sub or salad at Quiznos.  Yum! Expires 4/4/14 so plenty of time to use it!